Lingutech provides Academic Translation and Academic Editing services for medical doctors, lecturers, professors and research assistants who want to publish their articles in high impact factor, SCI/SSCI indexed academic journals.
The importance of education is increasing day by day to improve today's conditions and to produce more sustainable solutions for the future. In today's interdisciplinary academic environment, different fields work in cooperation and nurture each other.
In today's world of education, where different areas of expertise support each other and have unlimited access to information, the value of accessing accurate and quality academic content is increasing.
With our academic service solutions for academic professionals and students, you can read resources in different languages ​​as if they were written in your native language!
We translate your articles, projects and theses you prepared after long and extensive academic research into target languages ​​in the most accurate way.
In this context, Lingutech Academic Department offers Translation and Editing Service.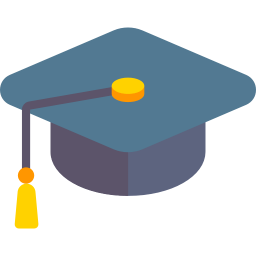 Lingutech provide solution-oriented, reliable, and professional translation services in nearly 50 languages. With our expert staff and experience in academic studies, we offer you a fast and coordinated working style. Regardless of the target and source language, your work is completed on the specified date. After the translation process is completed, it is controlled and edited by a native editor. We represent you in your work with our understanding of zero error so that the documents do not lose their originality.
After you start working, you are informed by the project managers and coordinators and you are aware of every stage. We are aware of the precision of your work and provide you with high quality academic translations. We protect the confidentiality of all documents you have worked on for tens of hours, with our encrypted systems. We fulfill all the responsibilities your content deserves with our meticulousness and self-knowledge in academic translation.
Therefore, Lingutech offer English Academic Translation, Chinese Academic Translation, Turkish Academic Translation, Arabic Academic Translation and more.
Major Criteria in Advanced Editing
Logic Flow: It is ensured that the logic structure of your article is established in the most appropriate way. We look at the logic flow of the text, the information content of the introduction, methods, results, and discussion sections. In addition, it is decided whether parts of the text need to be expanded, shortened, or replaced.
The Accuracy, Suitability and Sufficiency of Presentation: The correct placement of the main title, subject headings and content is ensured.
Clarity of Information: The way information is transferred is improved, meaning ambiguities are avoided and unnecessary places are removed.
Grammar Subject-verb compatibility, article usage, spelling, etc. covers the points.
English Style: Consistent use of either American or British English, numbering, capitalization, abbreviations, etc. covers the points.
It is about the use of technical words in your article. Scientific nomenclature (i.e., gene names, protein names, etc.), consistency of scientific terms, symbols, and variables, etc. covers the points.
Proper Use of Language: Clarity in meaning, sentence formation, correct style, voice (active / passive) and so on. covers the points.
References: The consistency of the references section, the accuracy of the references made to the figures in the text, the conditions imposed by the copyright holders, etc. covers the points.
Format It includes formatting the article in accordance with the journal's guidelines.
Therefore, Lingutech offer Brazilian Academic Editing, Portguese Academic Translation, Turkish Academic Editing, Arabic Academic Editing and more.
Try our Academic Services today!