Translation
Translating all types of documents into more than 150 languages and with our dedicated linguists.
Editing
Detailed editing services for all documents to be published in journals, newspapers and media.
Localization
Tailoring global products in a local way. Localized materials include websites, documents, software and multimedia.
Interpretation
Our interpretating services include business meetings, events and phone calls for you the connect the people all around the world.
We cover more than 150 languages in translation. Our expert translators and editor will help you for Legal Translation, Patent Translation, Technical Translation, Certified Translation, Academic Translation and Machine Translation.
Legal Services
We provide the world's largest law firms and corporate legal departments with a full suite of services, ranging from translation of contracts and foreign language document review. We deliver customized solutions based on the size and budget requirements of your case, utilizing industry-leading technology to ensure accuracy, lower costs and faster turnaround times.
Life Sciences
We're globally recognized for our life science expertise and technology innovation across pharma, biotech, medical devices, and healthcare. Our services ensure your products and ideas seamlessly reach new markets and comply with all regulatory and cultural requirements through every stage of the product lifecycle -- from patent to post-market.
Academic
We offer academic translation and advanced editing services at competitive prices for all languages with our network of experienced translators specializing in a wide range of academic disciplines. Contact us for all your translation and editing services of your articles and published works' requirements at all academic levels and in all academic subjects.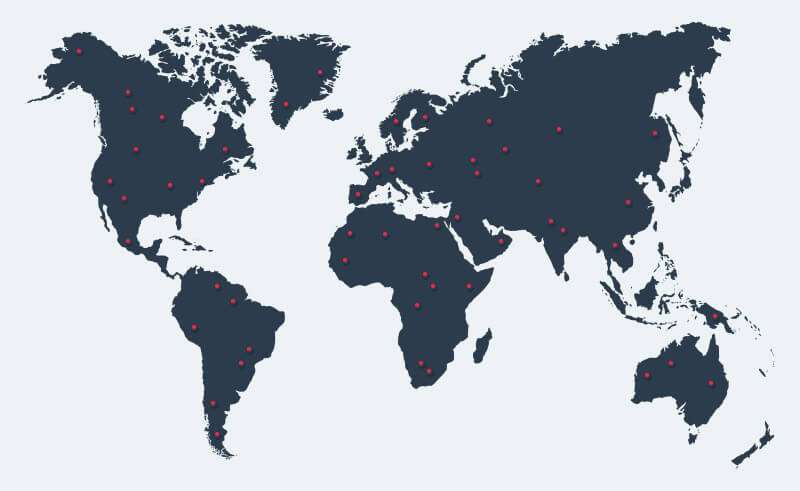 Our Team
No matter where your company is located, we are able to establish a professional team within 48 hours. Our teams are always in high alert so your potential problems can be solved with military precision. Our linguists are constantly educated so they are up to date with current market trends.
We offer the best performance levels in the industry, with an optimized workflow that guarantees all deliveries on time.
Our user-friendly client platforms, and translation tools make working with us convenient, secure, and efficient
Our dedicated and customized workflows, and 24/7 support have helped us achieve an excellent client satisfaction.
We understand the importance of privacy, and maintain our services at the utmost confidentiality and privacy.
We support the world's best translators with advanced quality assurance processes. And we provide a free comprehensive editing.
Our different budget options are offered under different plans and we always provide a cost-estimation free of charge.
Questions about getting started? Drop us a line to find out more, or use our form below!
Lingutech Headquarters



Office 785
321-323 High Road,
Chadwell Heath, Essex
RM6 6AX.
United Kingdom
Don't hestiate to ask us something. Email us directly info@lingutech.com or call us at 1-800-275-0002. One of the client service executives will answer you as soon as possible.